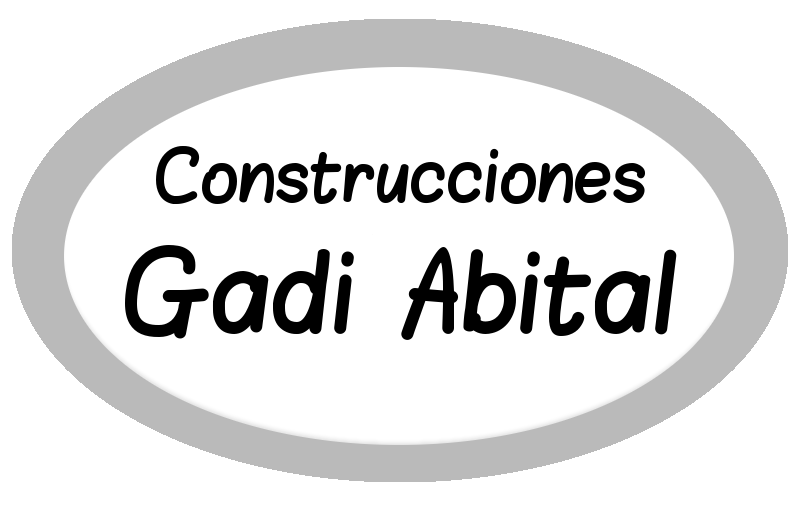 CONSTRUCTION THE NEW BRIDGE OVER THE RIVER GUADIANA IN VILLANUEVA DE LA SERENA, SPAIN
The EX-351 road links Villanueva de la Serena with the national road N-430, the section of the project has a length of about three kilometers and its route crosses the river Guadiana, which in this section, apart from the natural course, has an artificial channel for flood prevention.
The total construction of the bridge is divided into two sections:
The bridge over the

natural course

of the

river

Guadiana

The bridge over the

artificial channel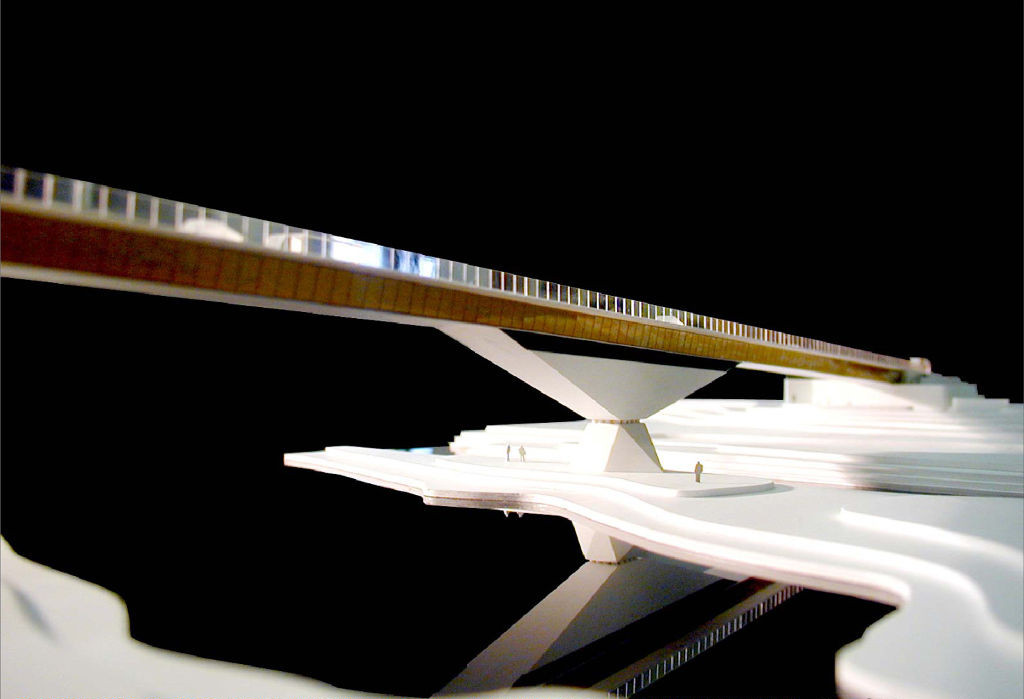 The first one is formed by two slightly different spans of 116 and 124 m, which allow placing the only pier that constitutes the central support in the island area, making its execution easier.
The desk, with a constant gradient of 4%, is constituted by a unicellular box beam of double mixed action reinforced-pre-stressed, which significantly increases its edge in the central area, in the vicinity of the pier. For this purpose, it uses a reinforced concrete piece placed under the mentioned beam, which clearly stands out from the rest. This is not perceived as a strong variation of the edge, as it really is, but as a sort of enlargement of the shaft or the bottom plinth of the pier.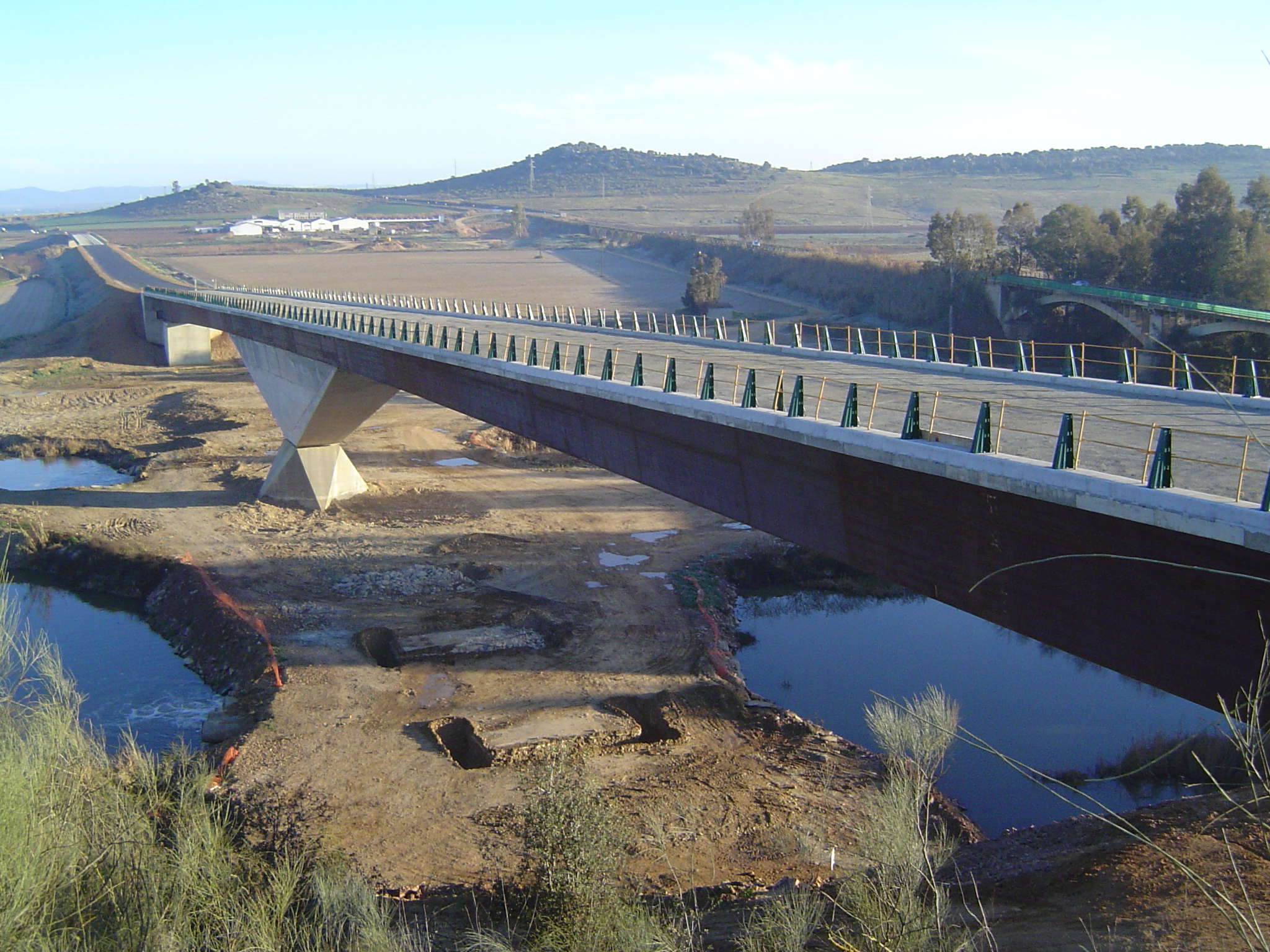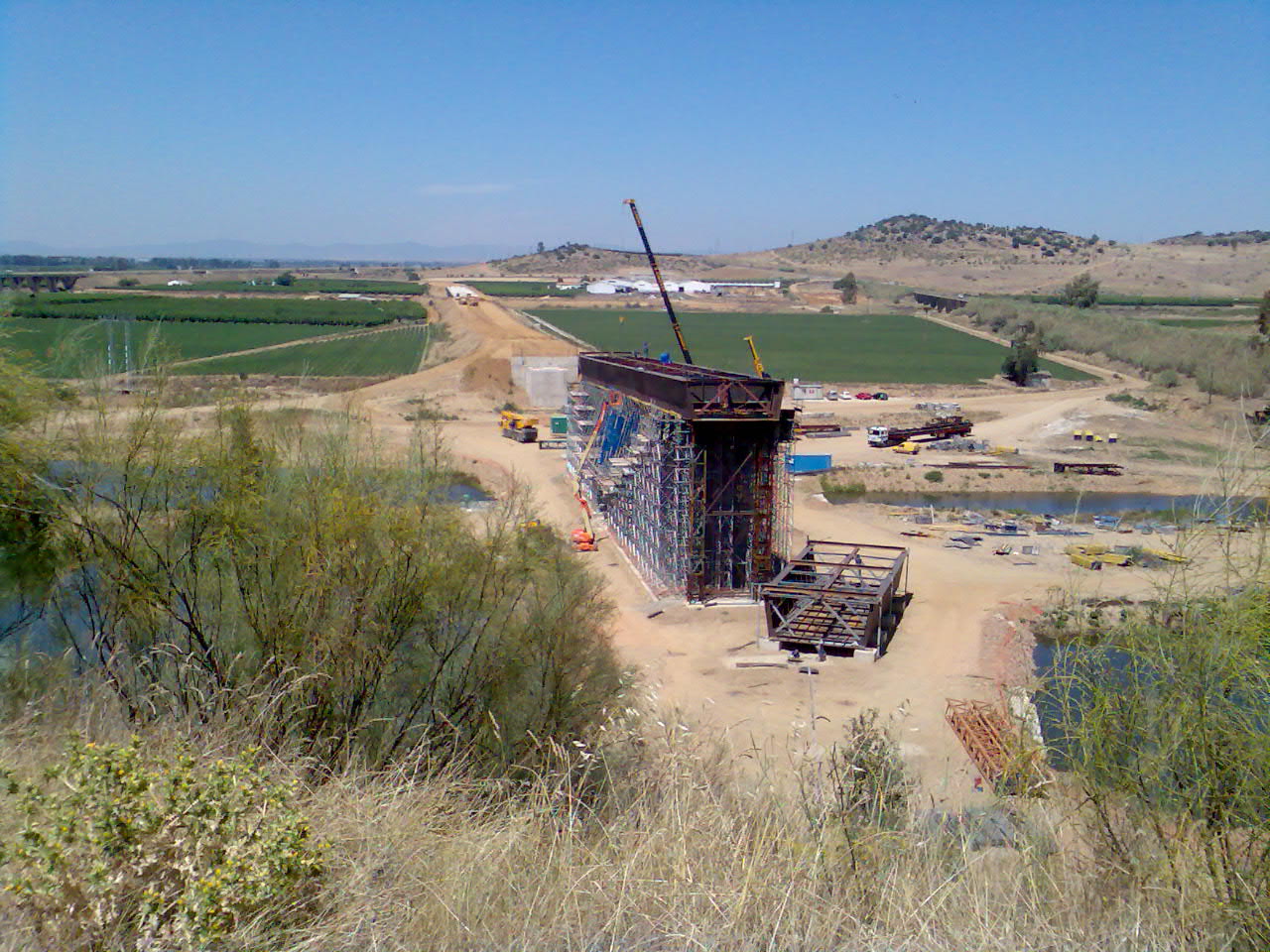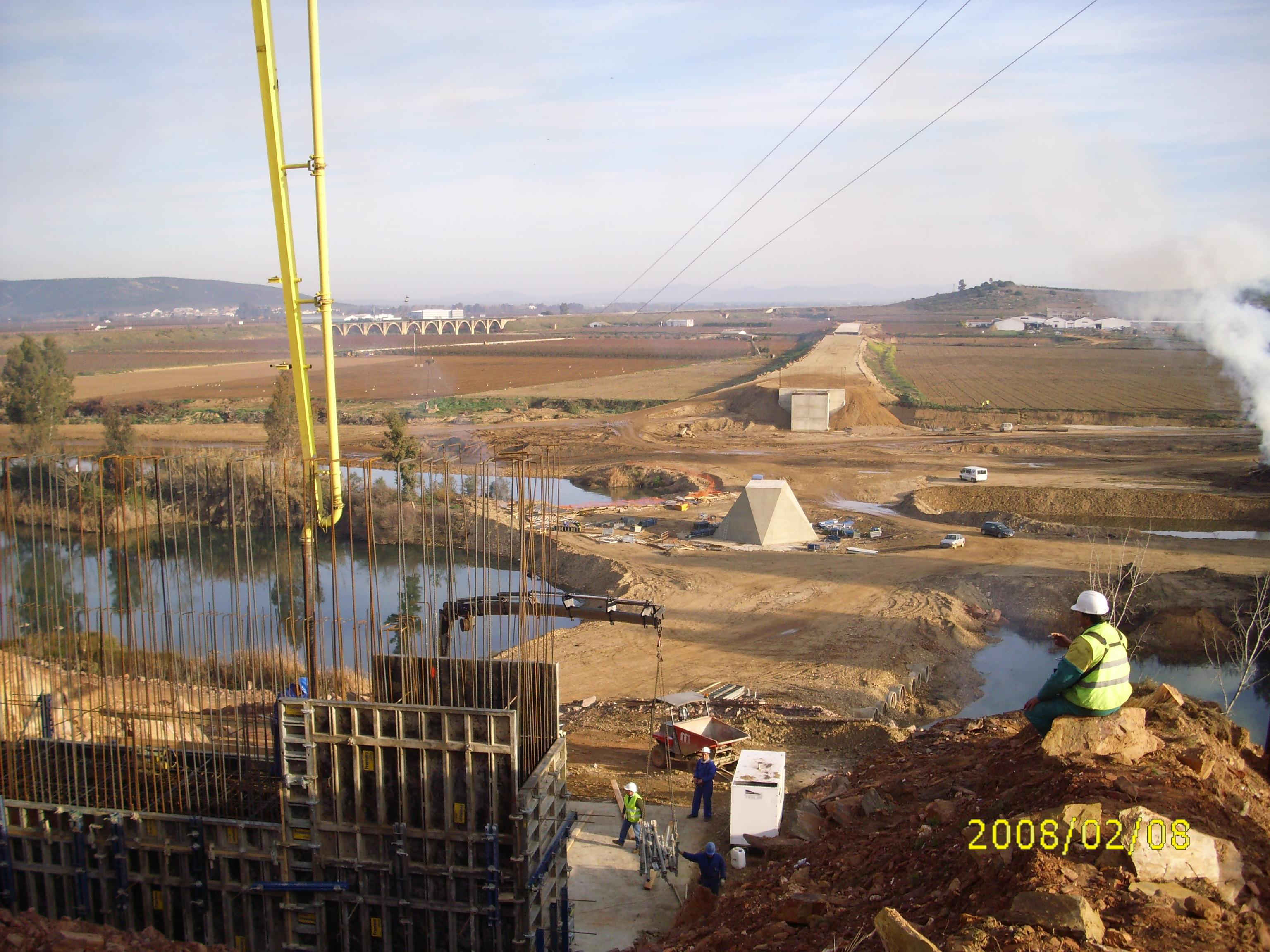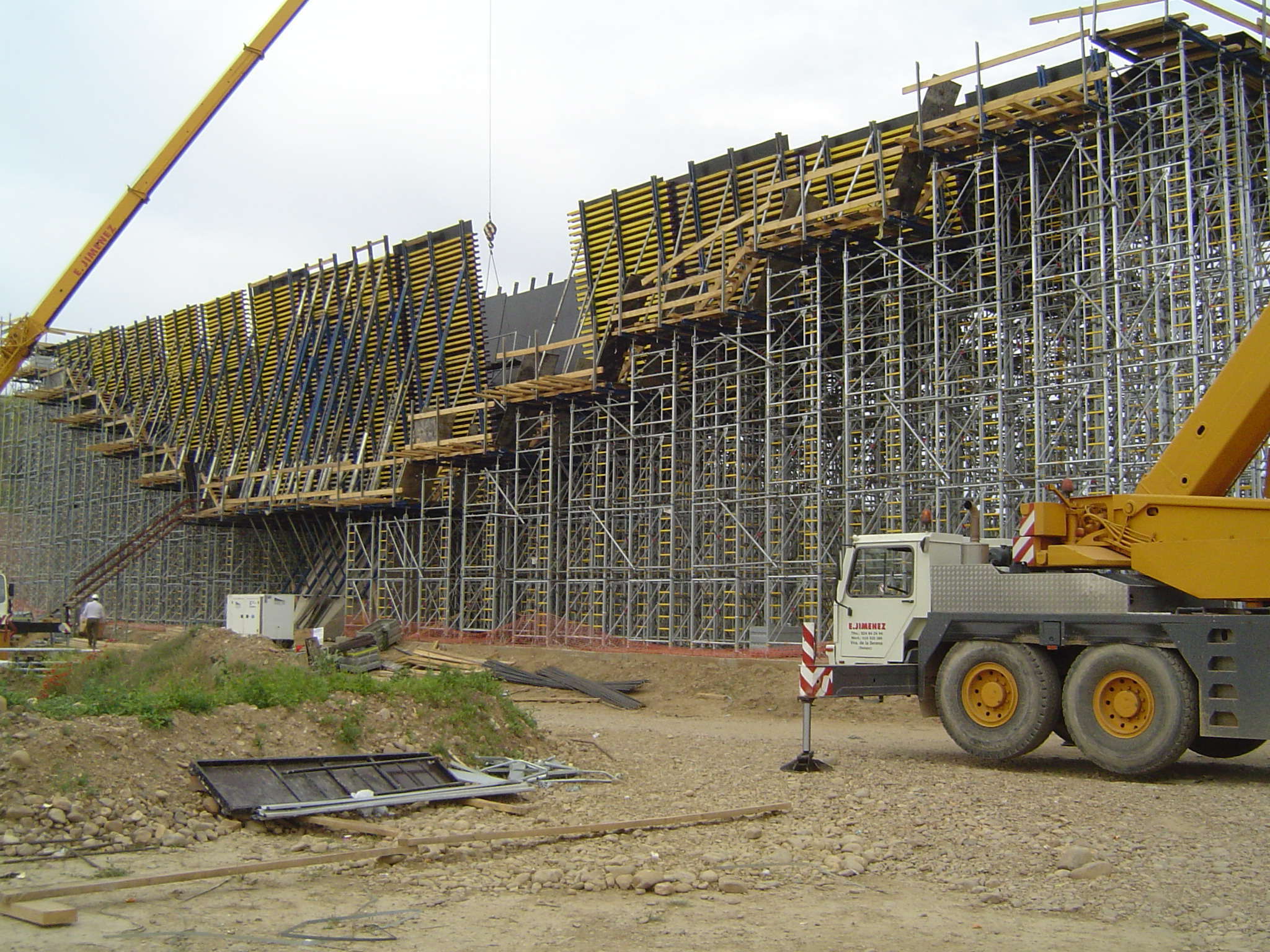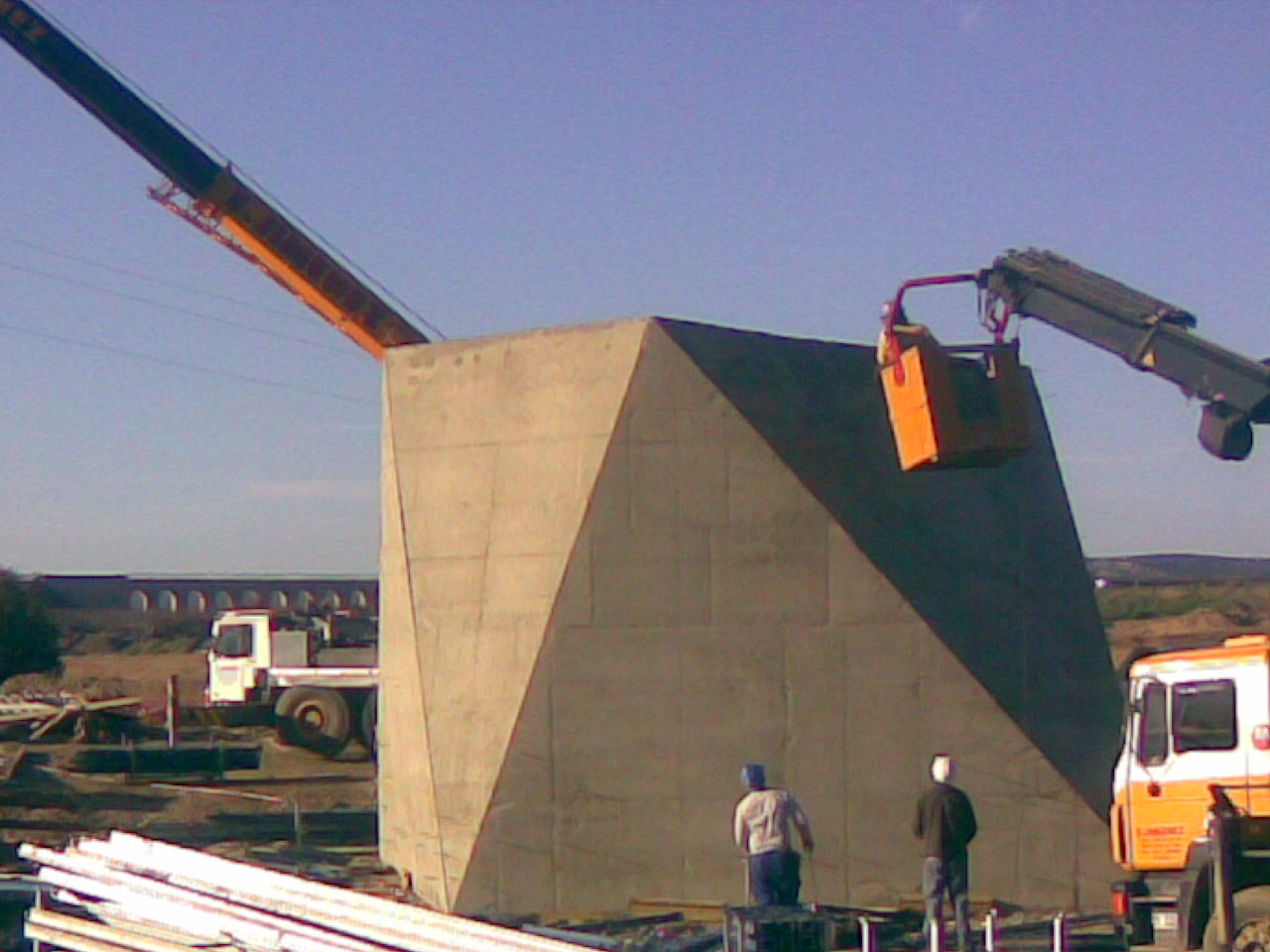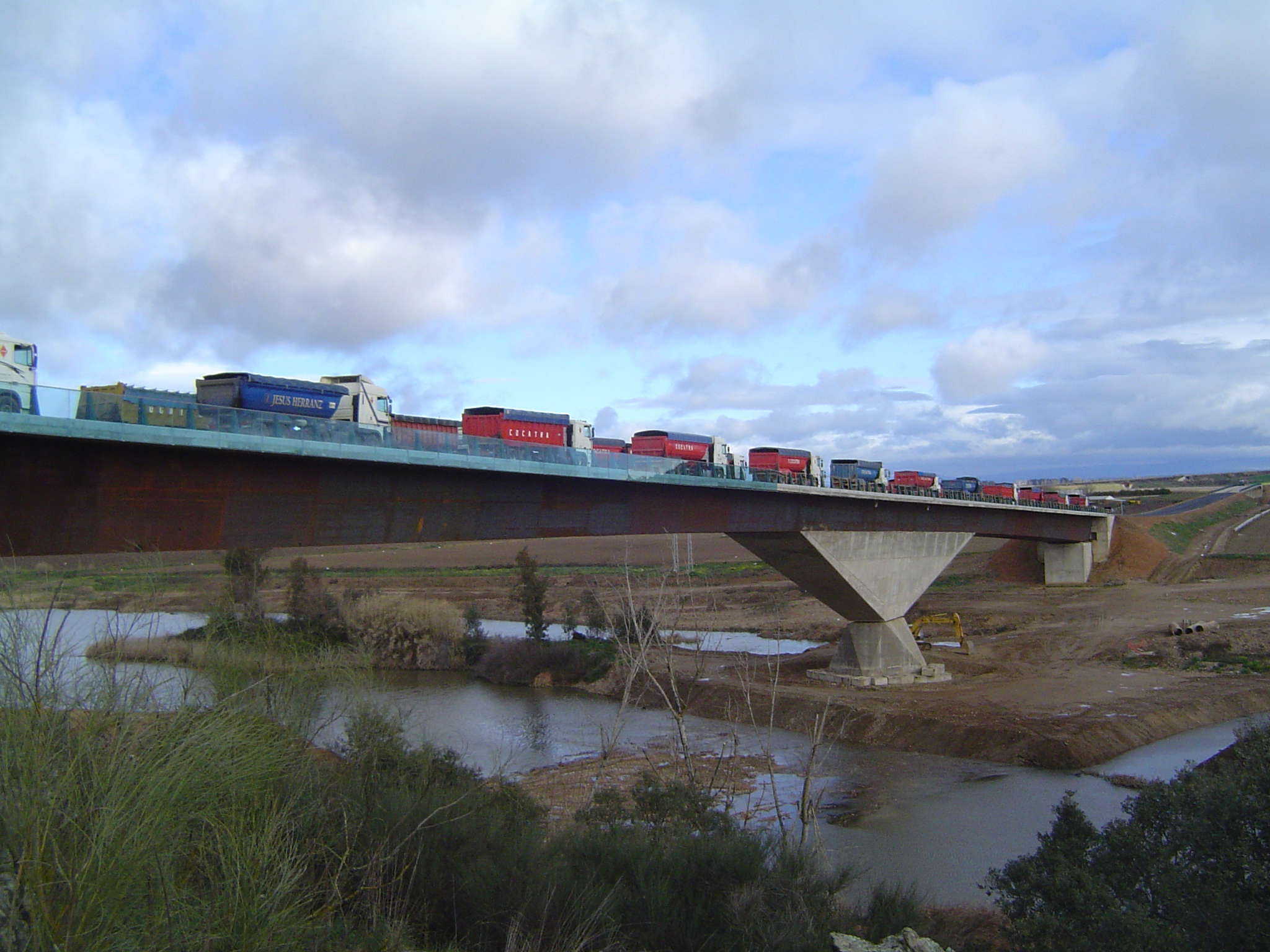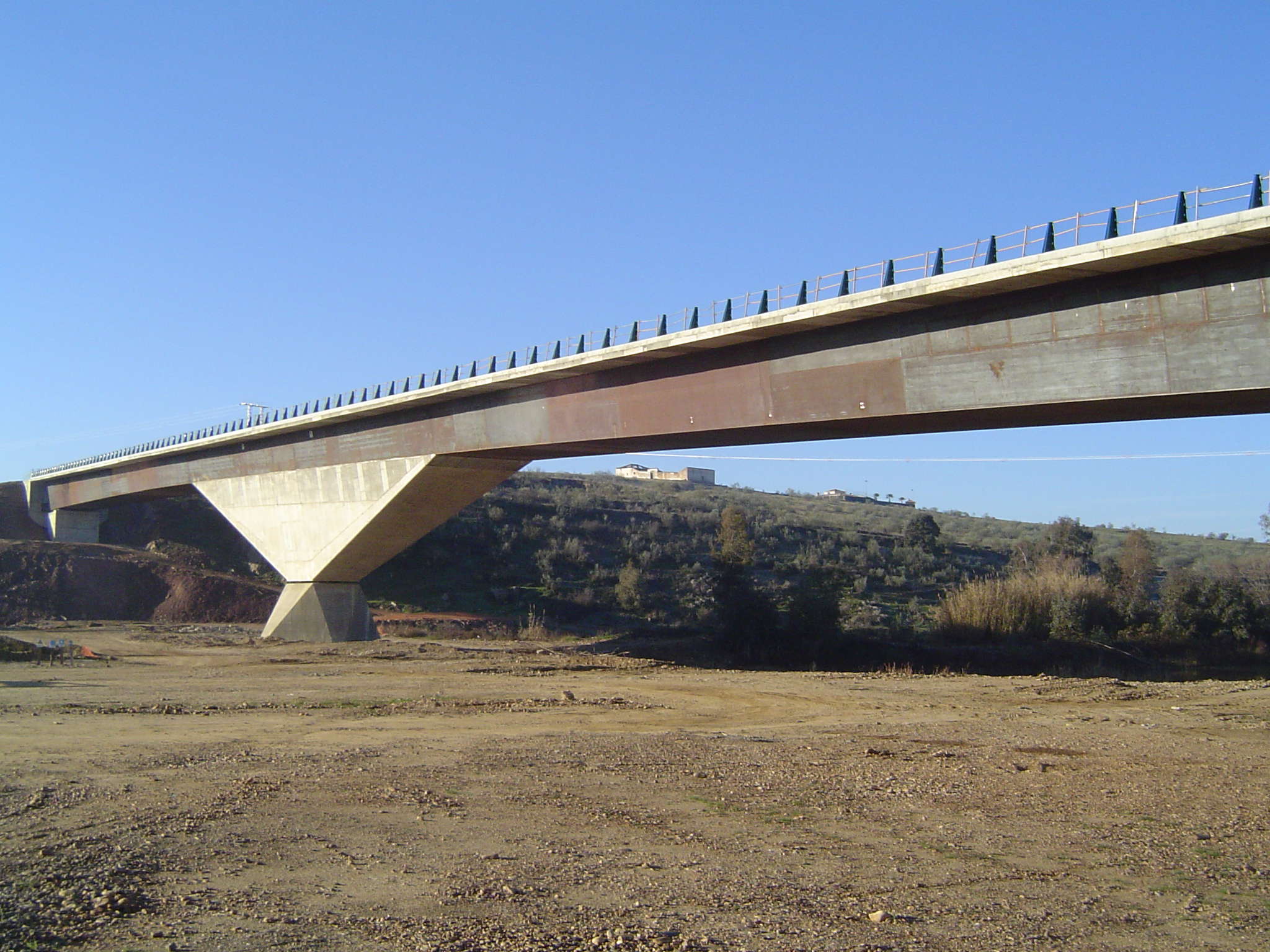 The second one has almost the same magnitude and dimensions of the bridge over the natural course. However, its topography and landscape, much more neutral and flat, determines, in a precise way, the execution of a simple work. The planned solution for this bridge consists of a desk with seven isostatic spans between piers and equal to 31.4m, formed by pairs of prefabricated bearing beams, 1.40m thick and with 6m separation from each other, joined by a 13m wide concrete slab made in situ.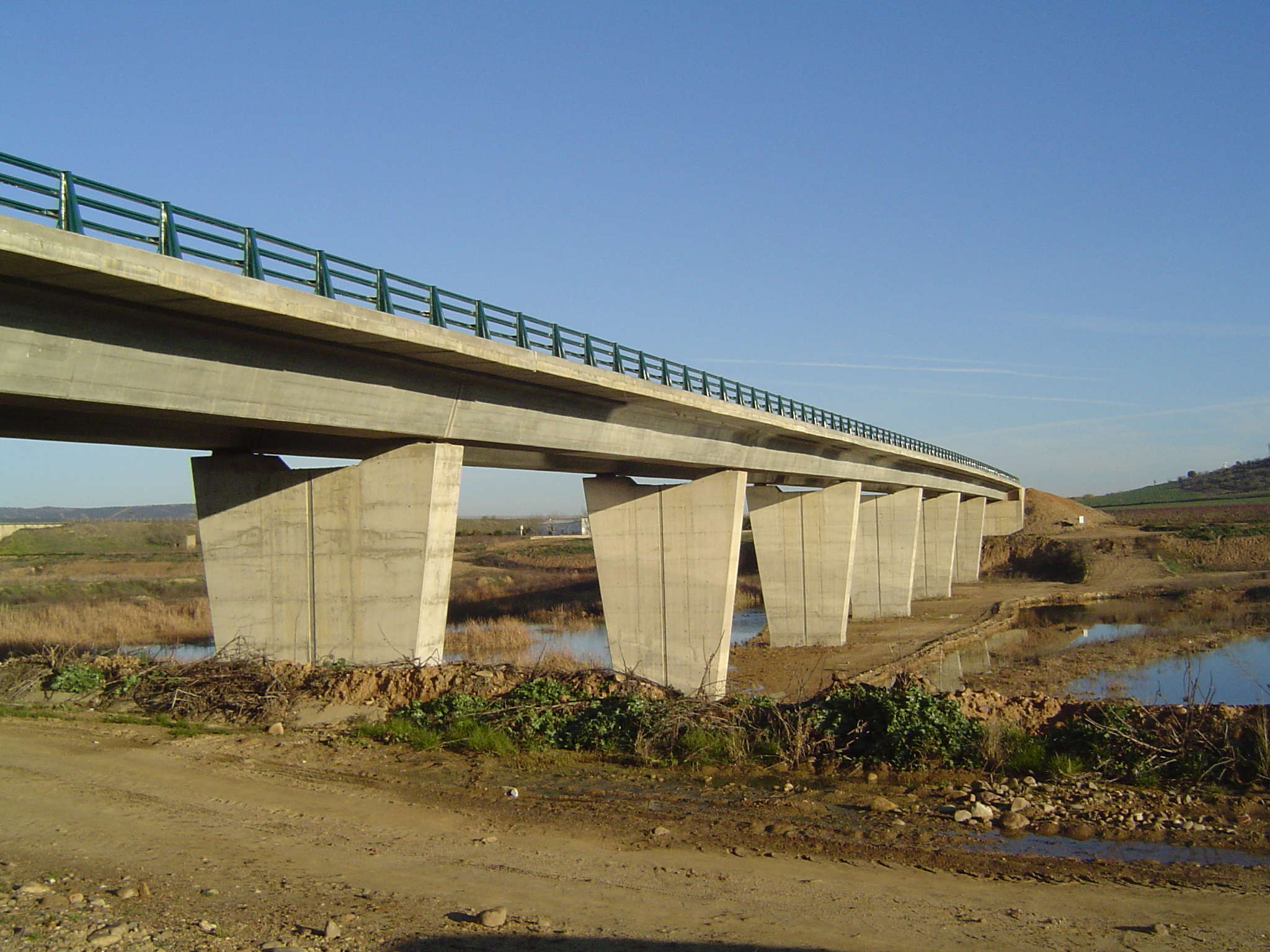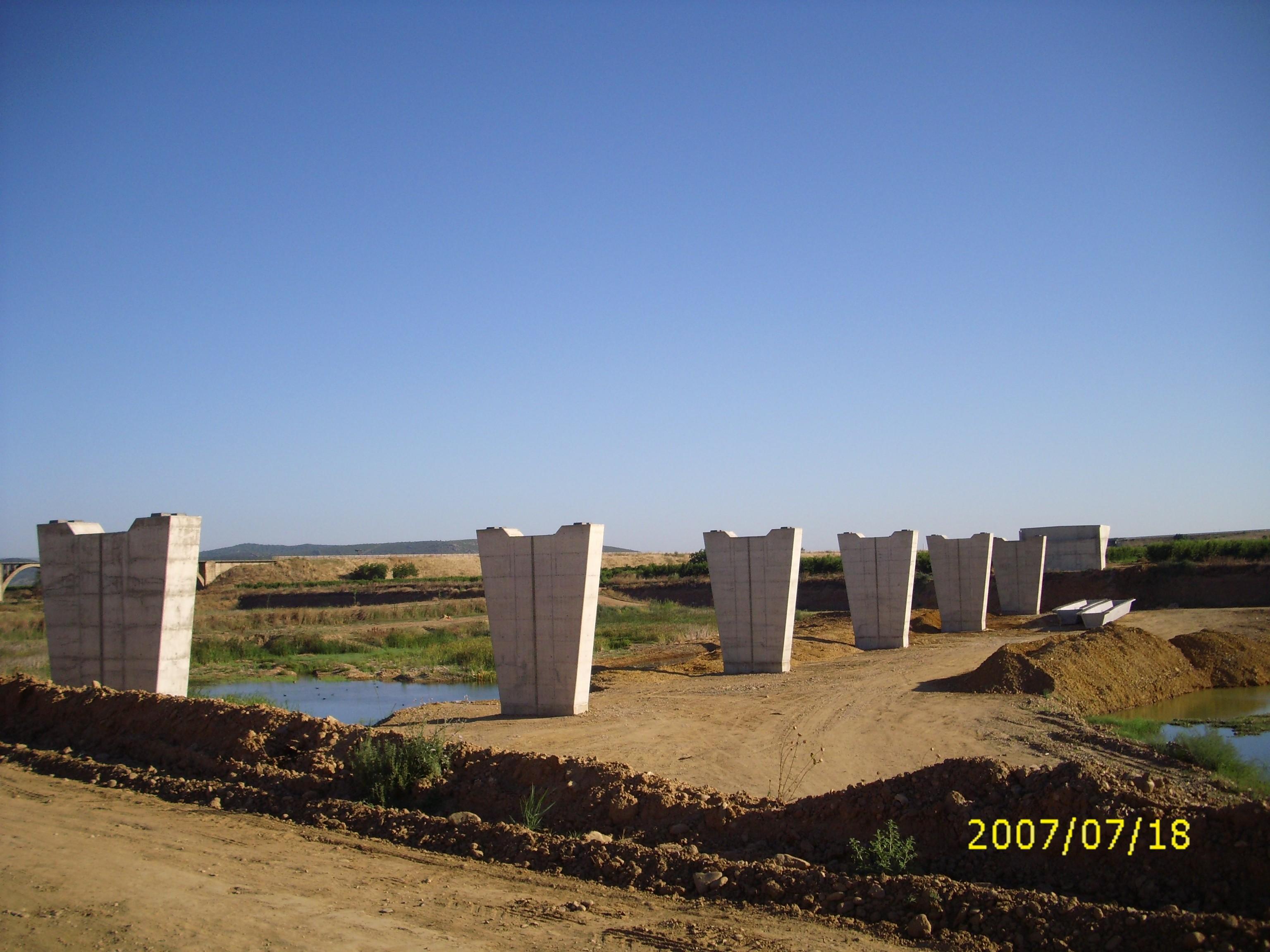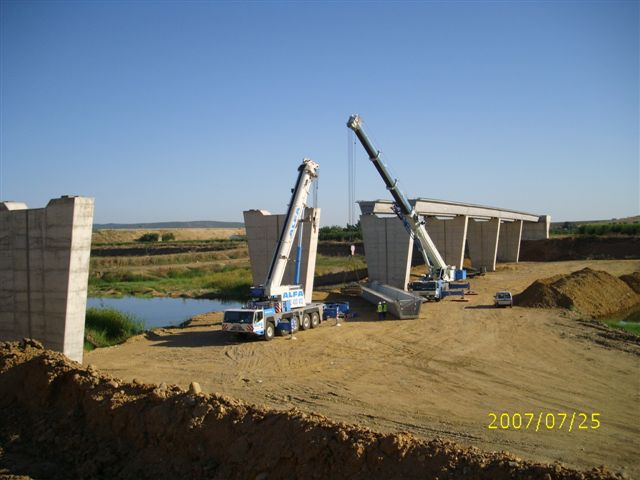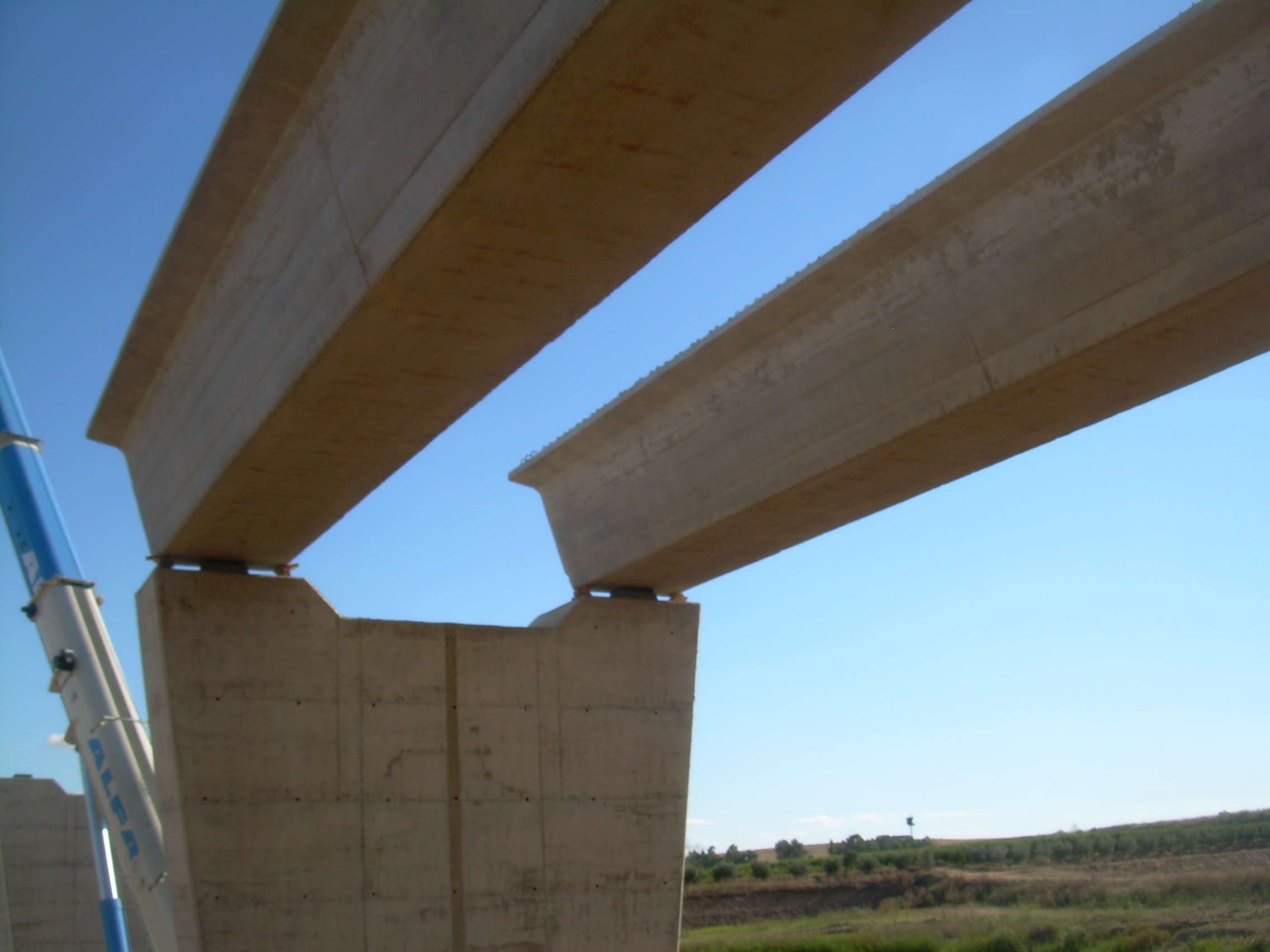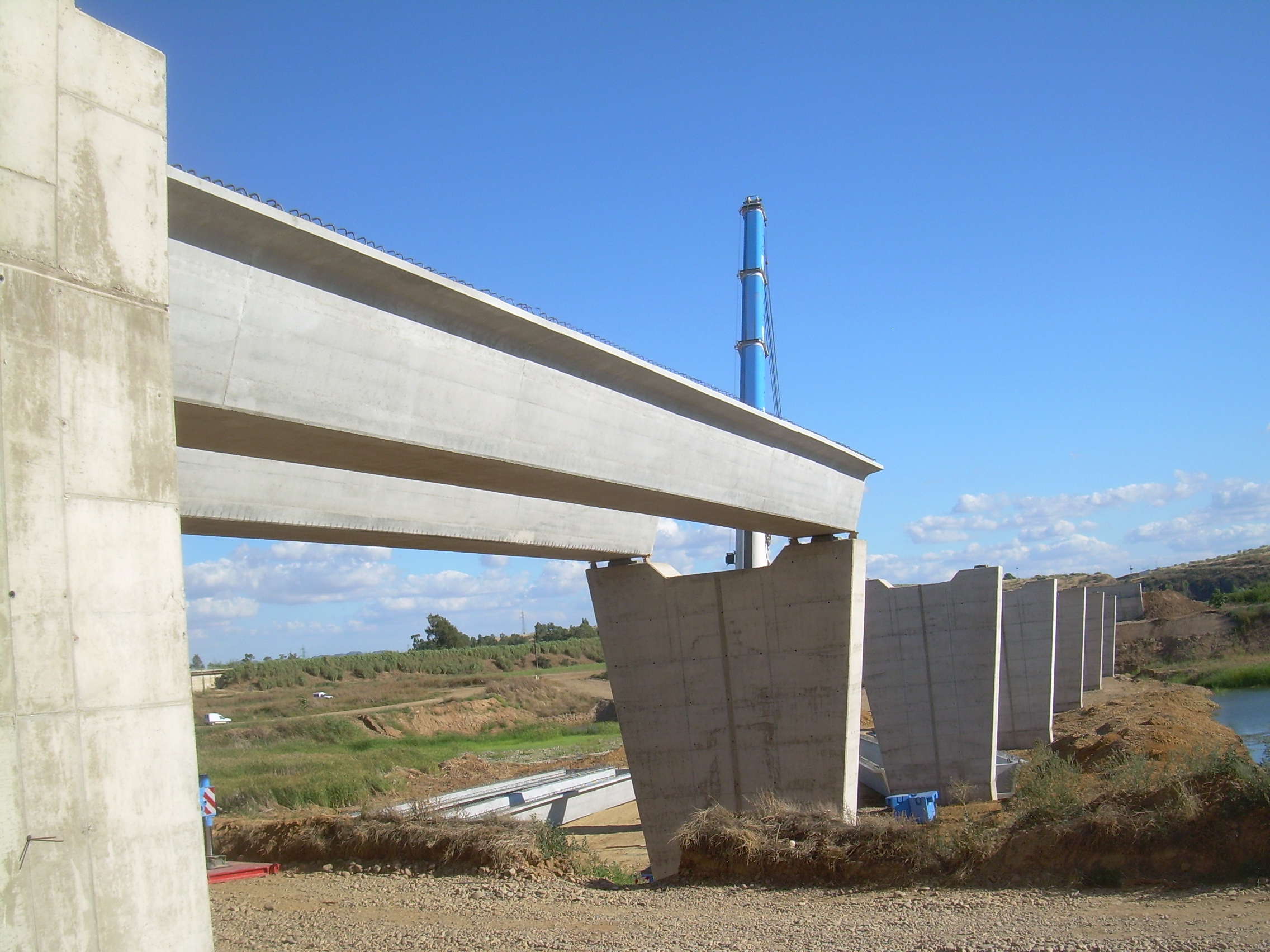 Bridge over The River Guadiana
| NAME OF WORK | CUSTOMER | YEAR |
| --- | --- | --- |
| Bridge over river Guadiana in Villanueva de la Serena – Spain | Autonomic Government of ExtremaduraRegional Ministry for Infrastructure and Technological Development | 2006–2009 |
VISIT OF THE DELEGATION OF GUINEA CONAKY TO SPAIN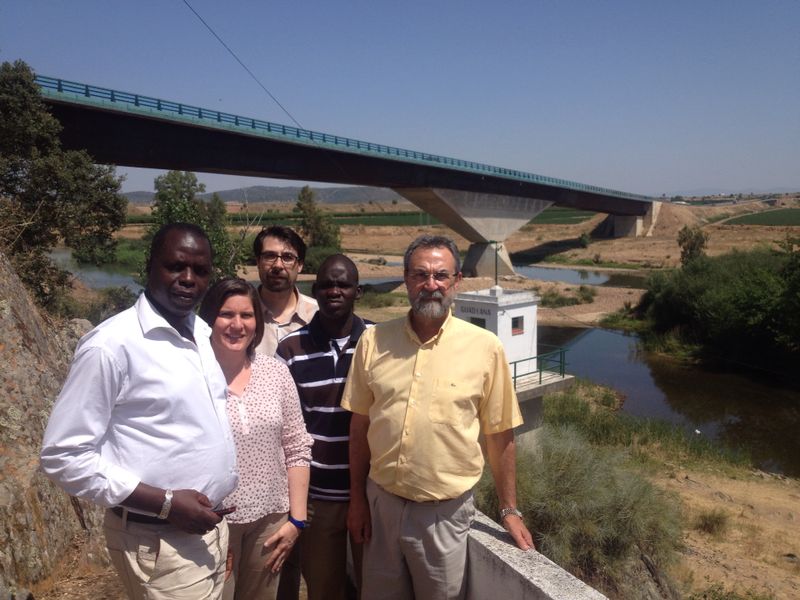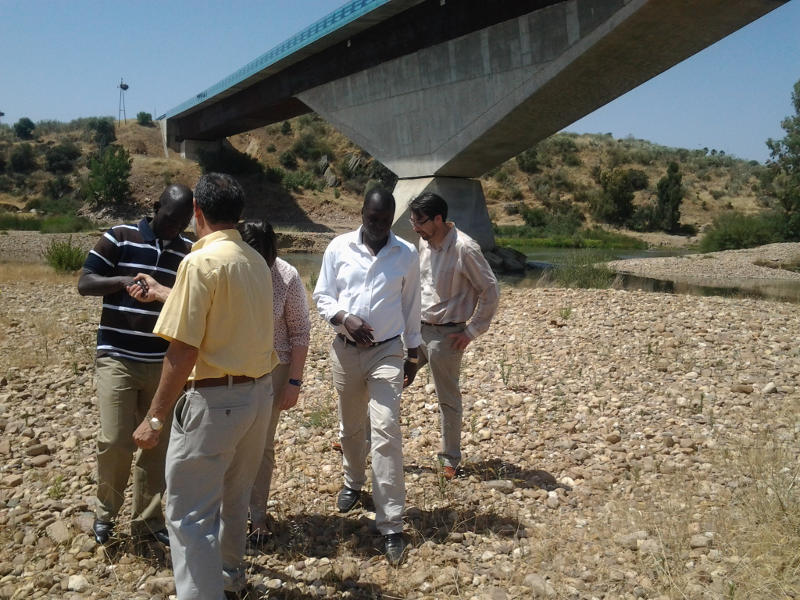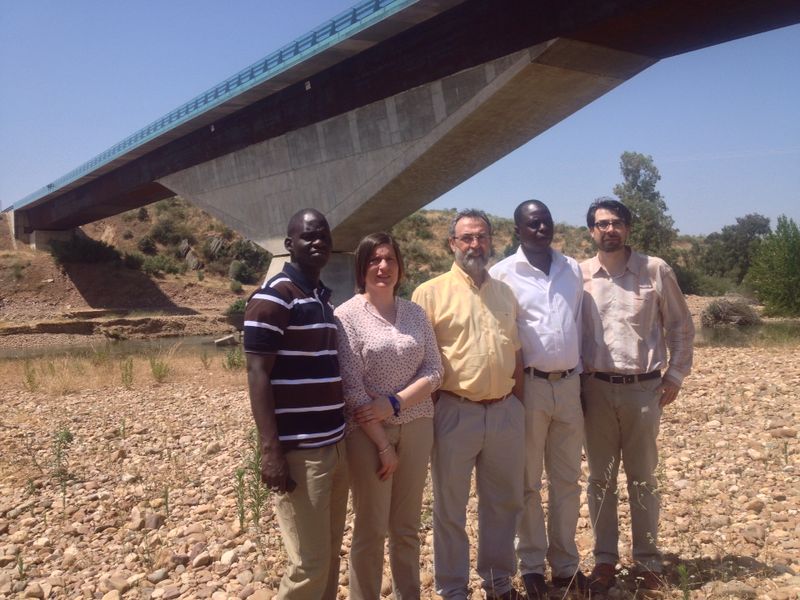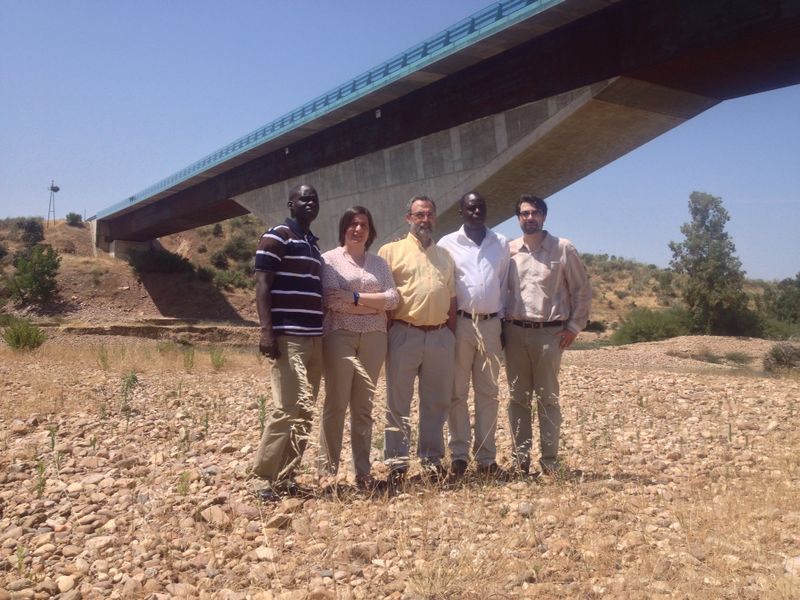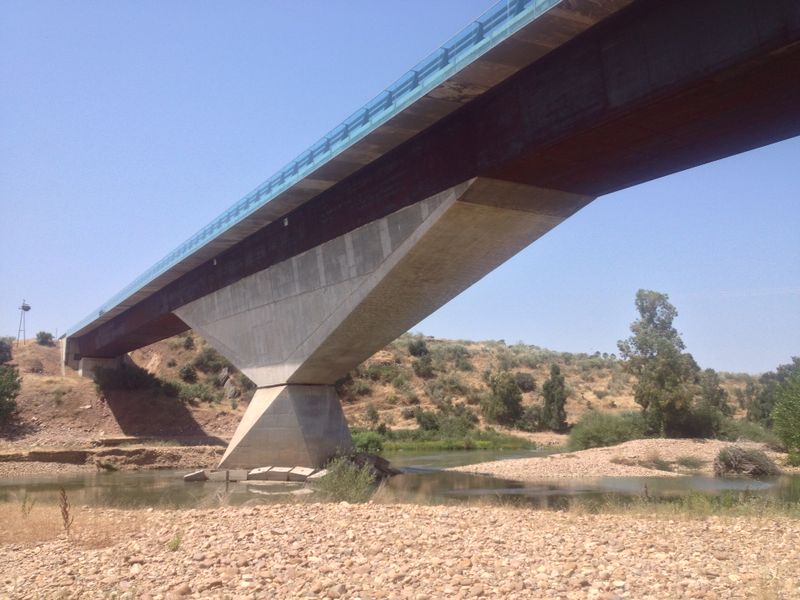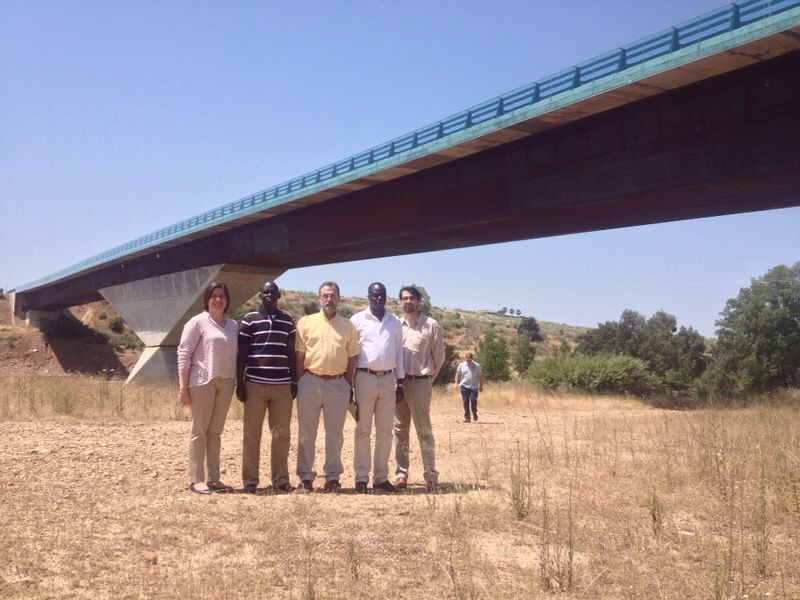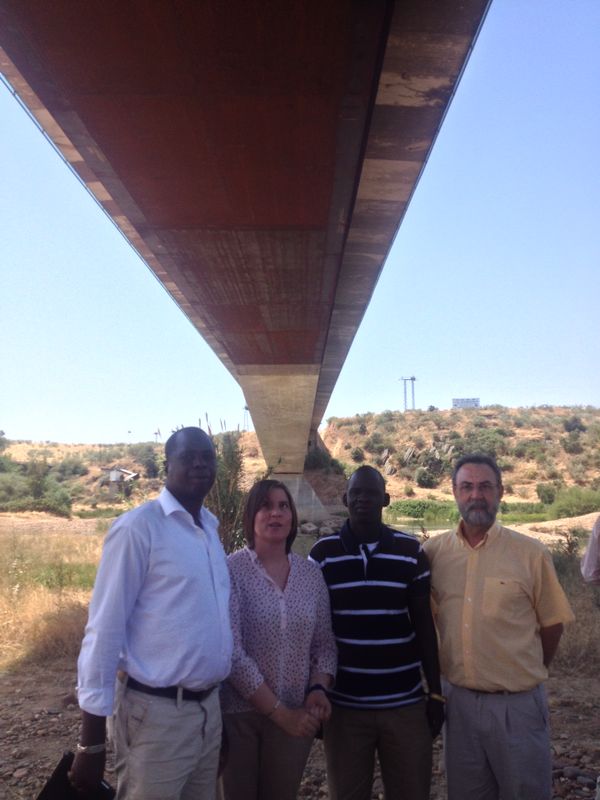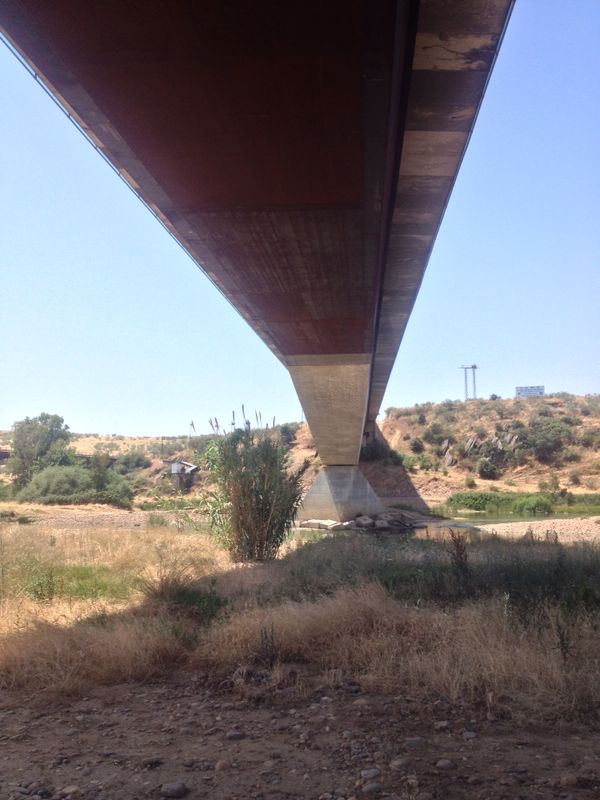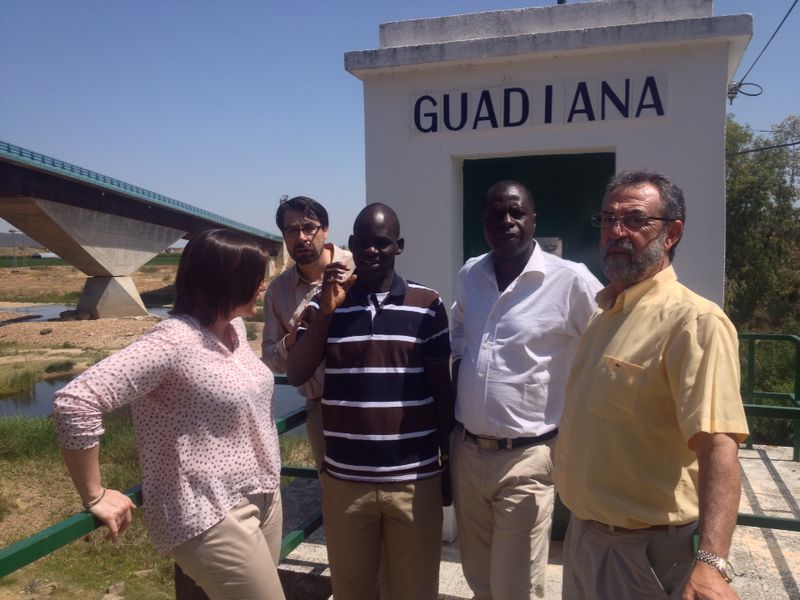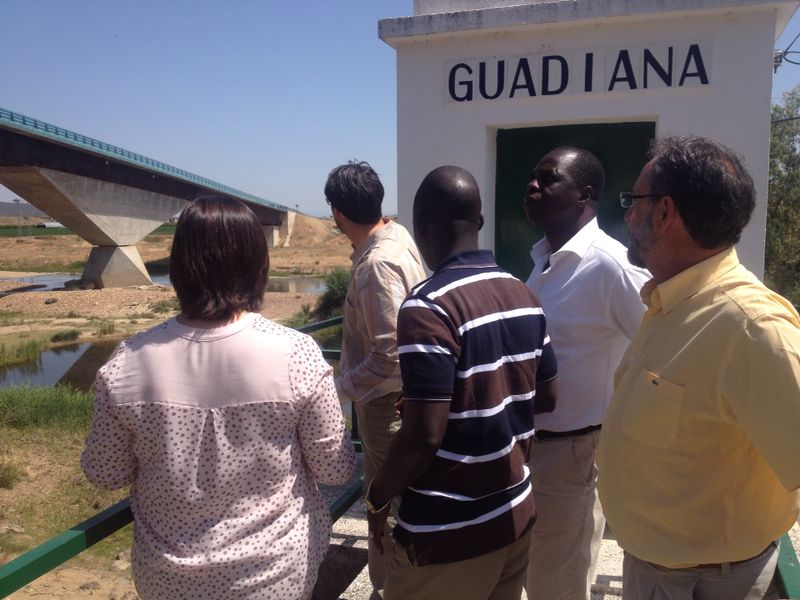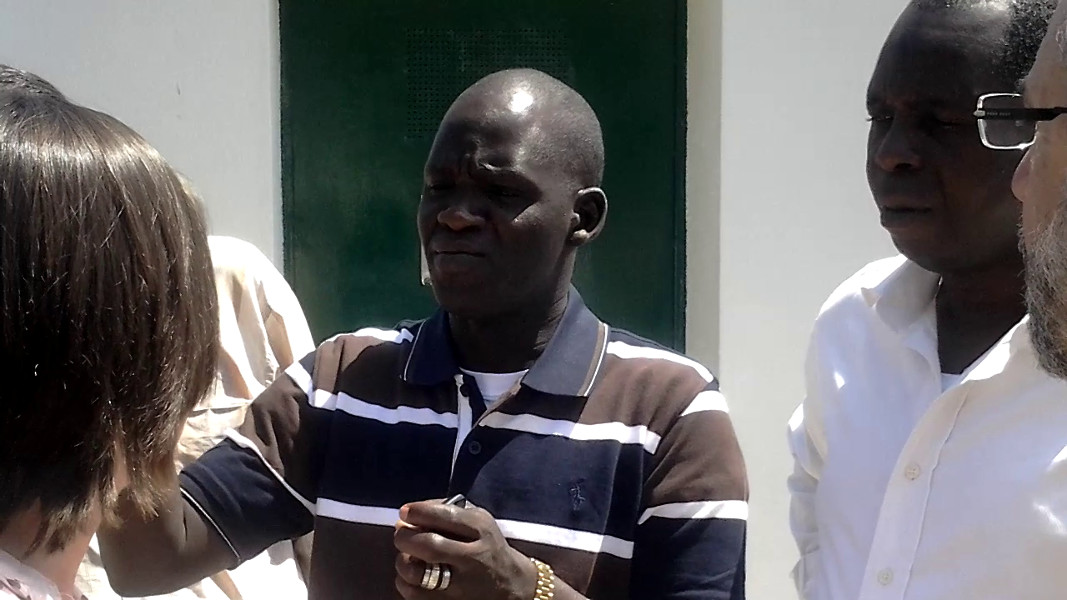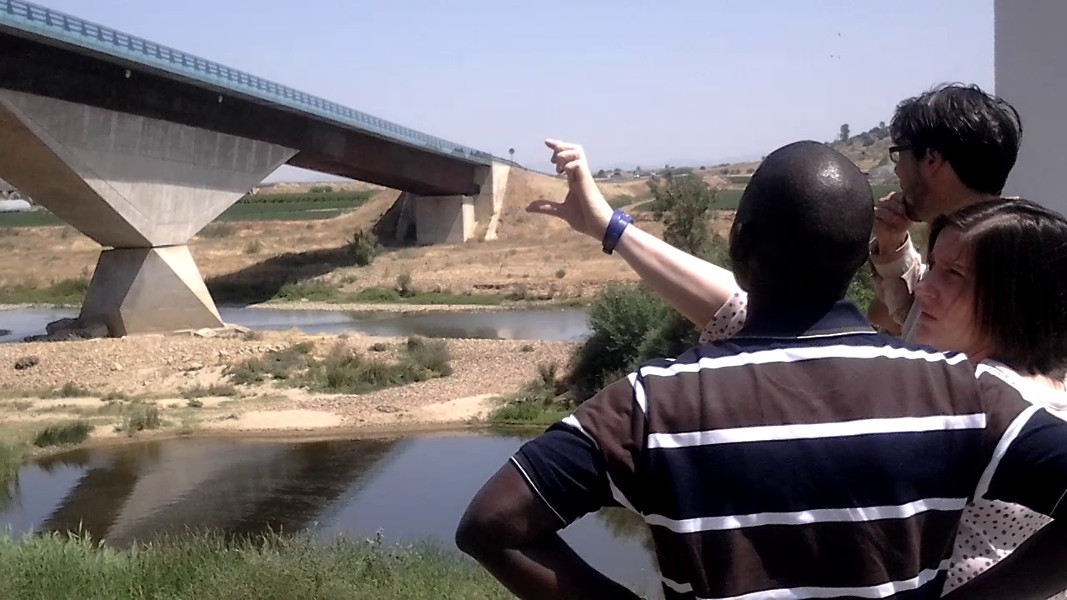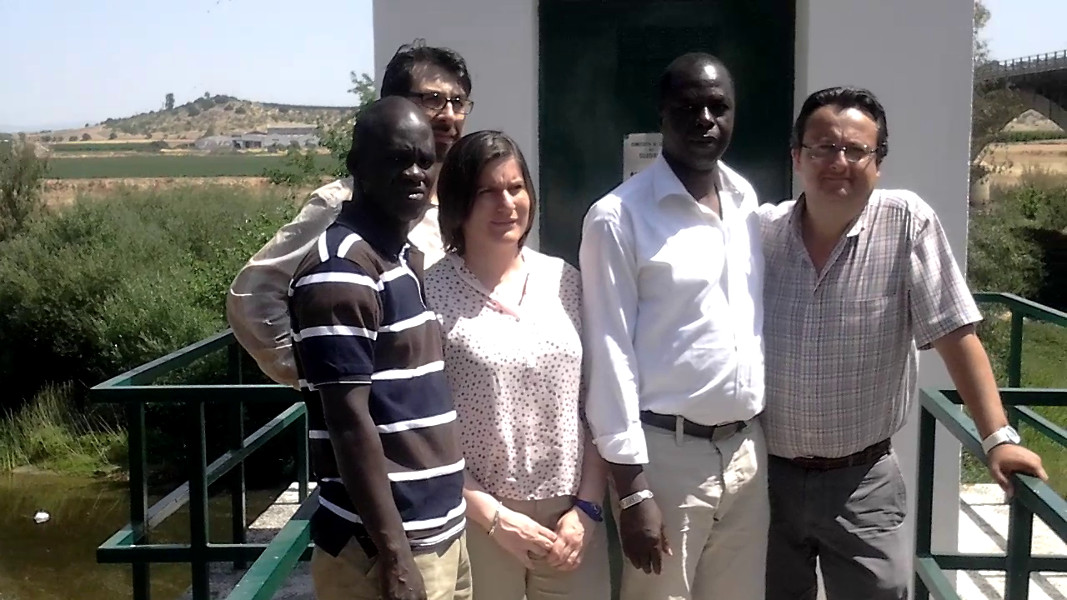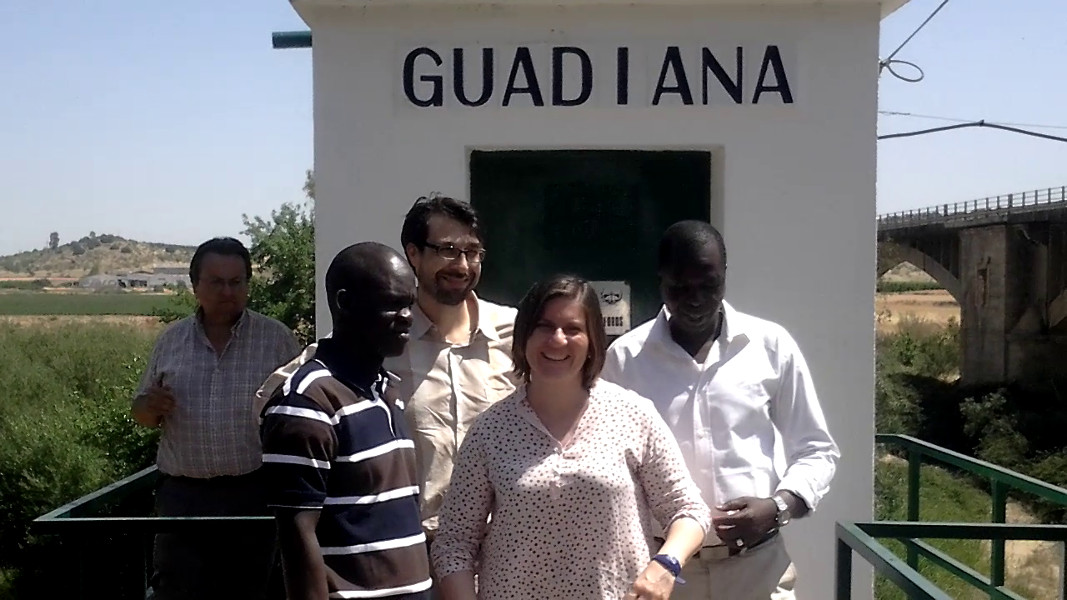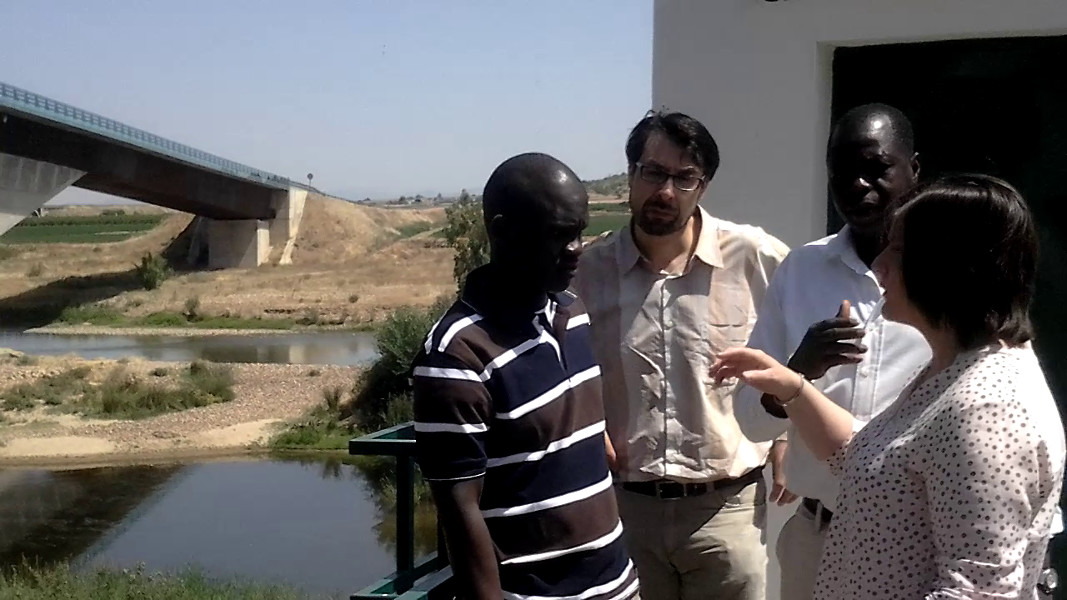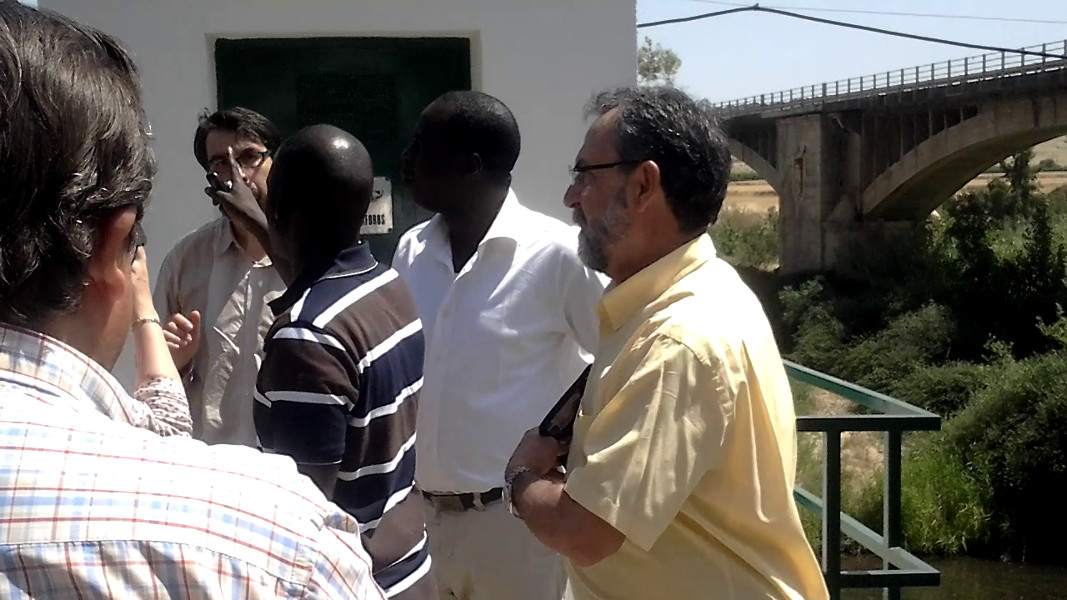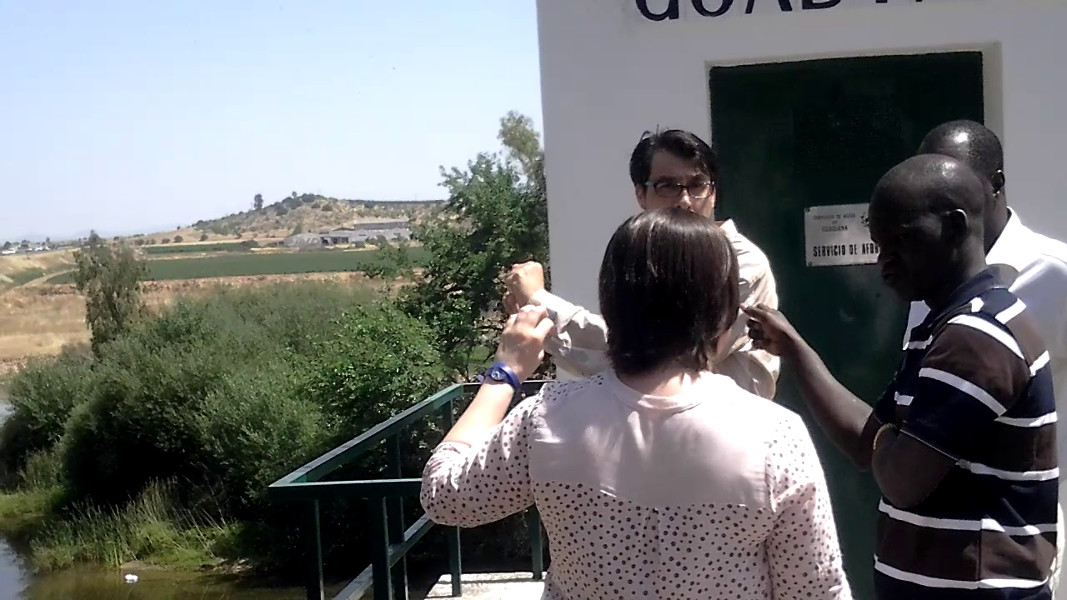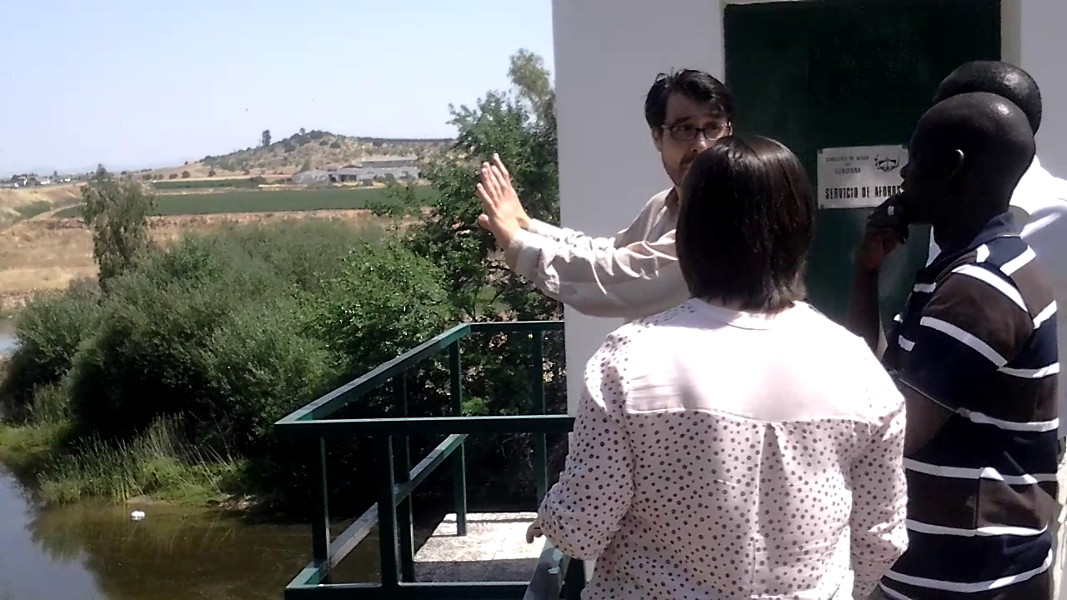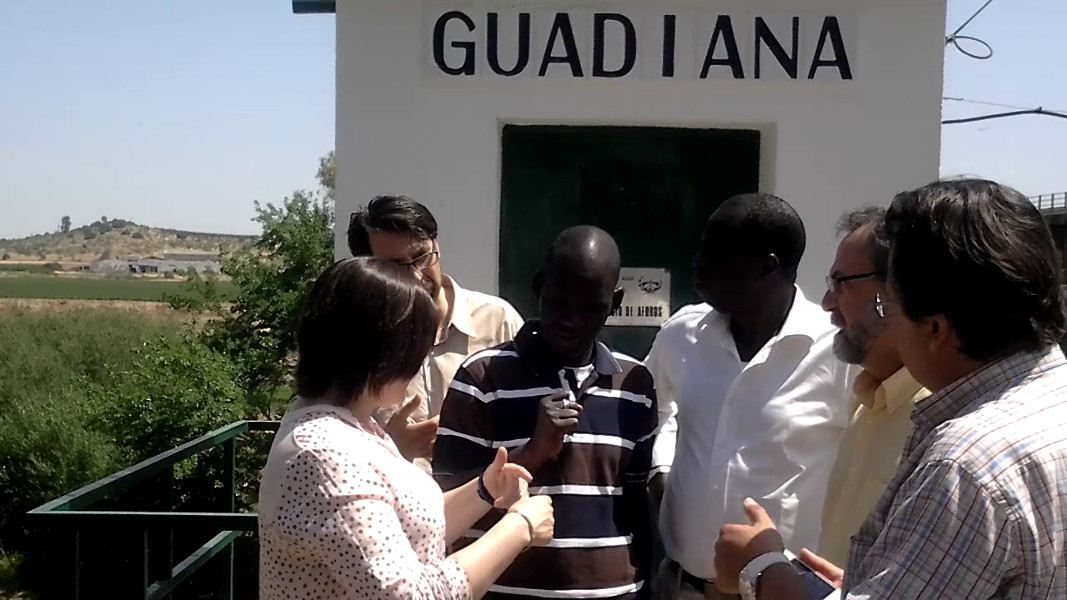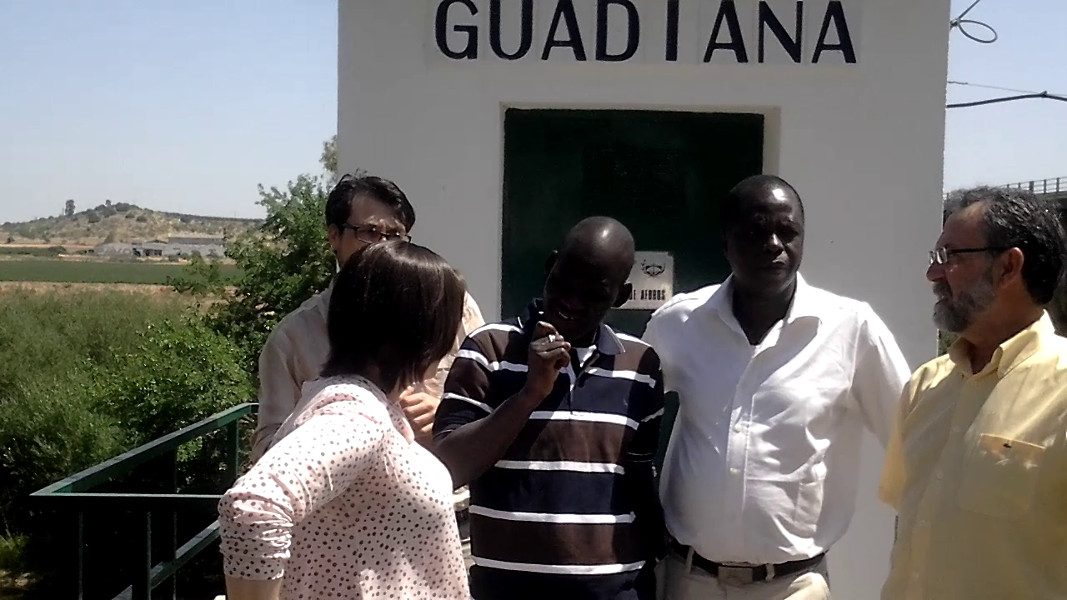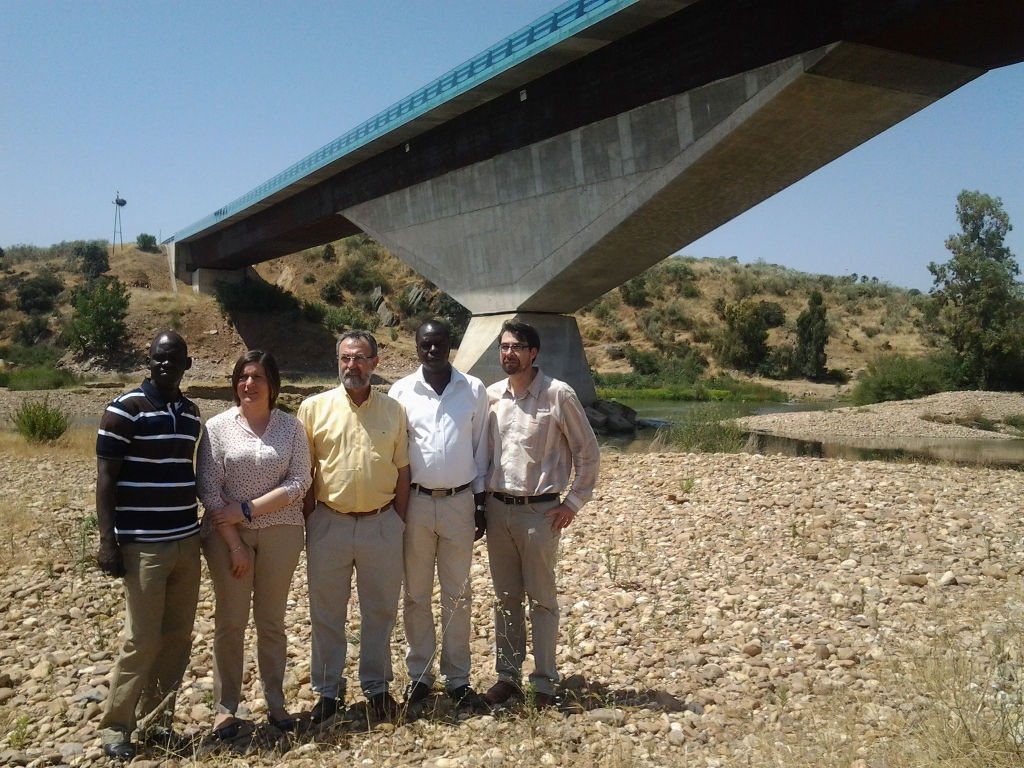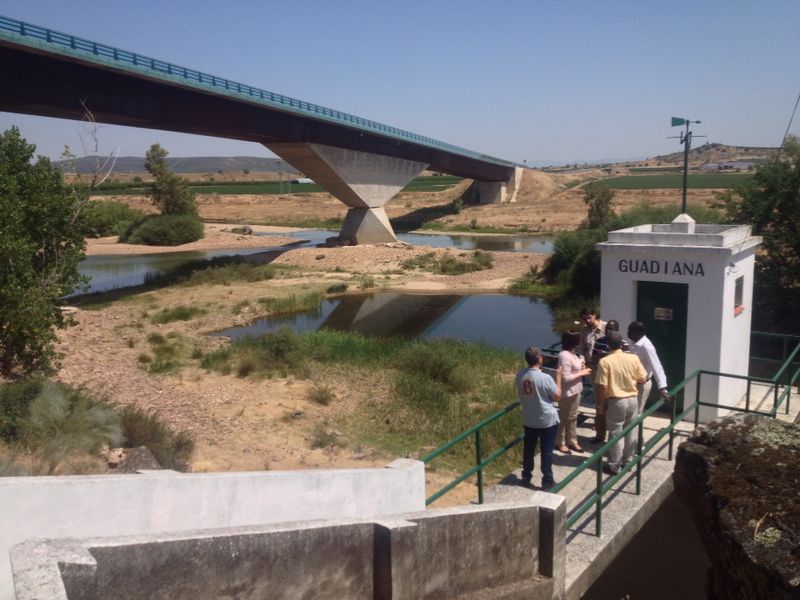 Bridge over The River Guadiana in Villanueva de la Serena (Spain)